Teeko
Fan of John Scarne's game & attempting to spread it.
Original

$35 shipped (ebay, 2016-09).
Web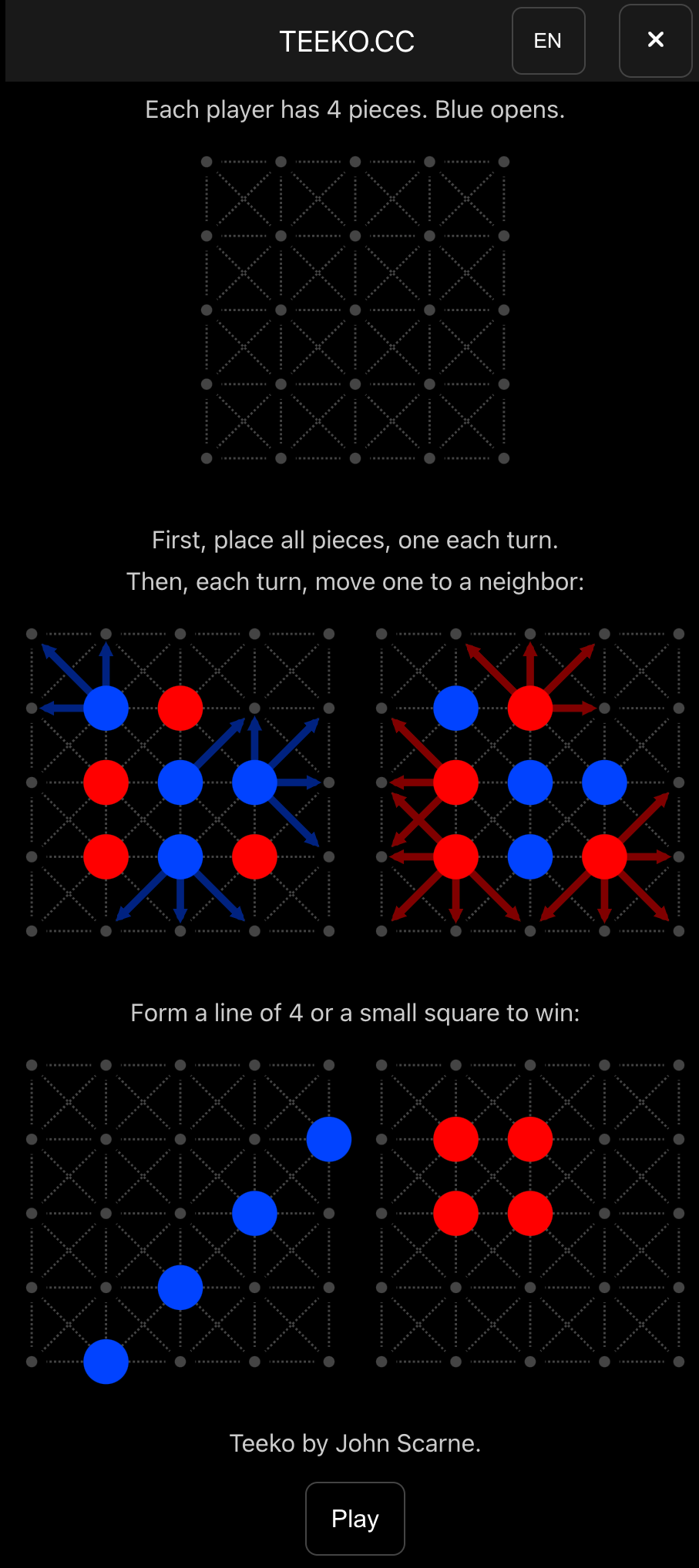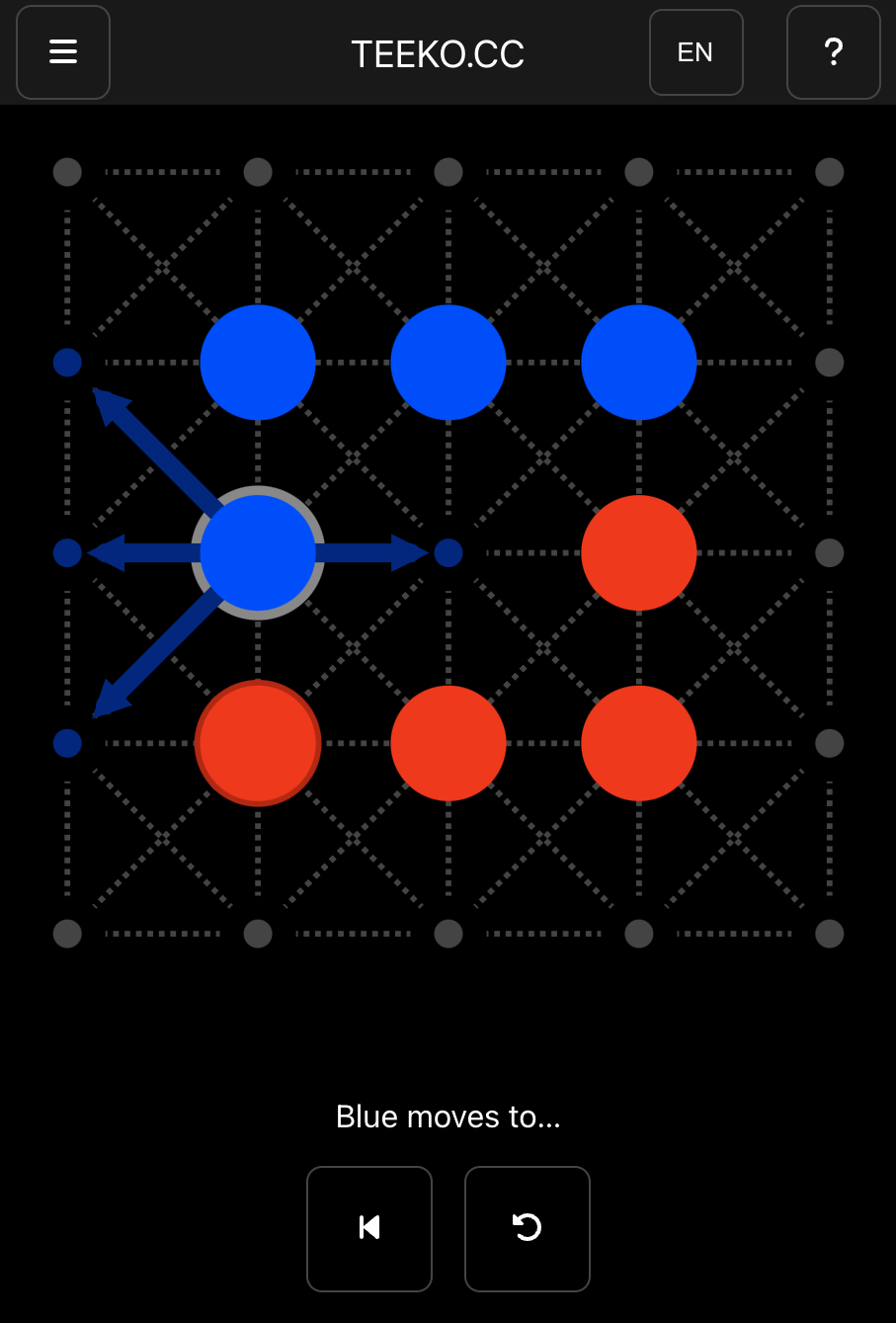 teeko.cc since 2021-11.
Archives of Teeko content
including Guy Steele's solution.
Prototypes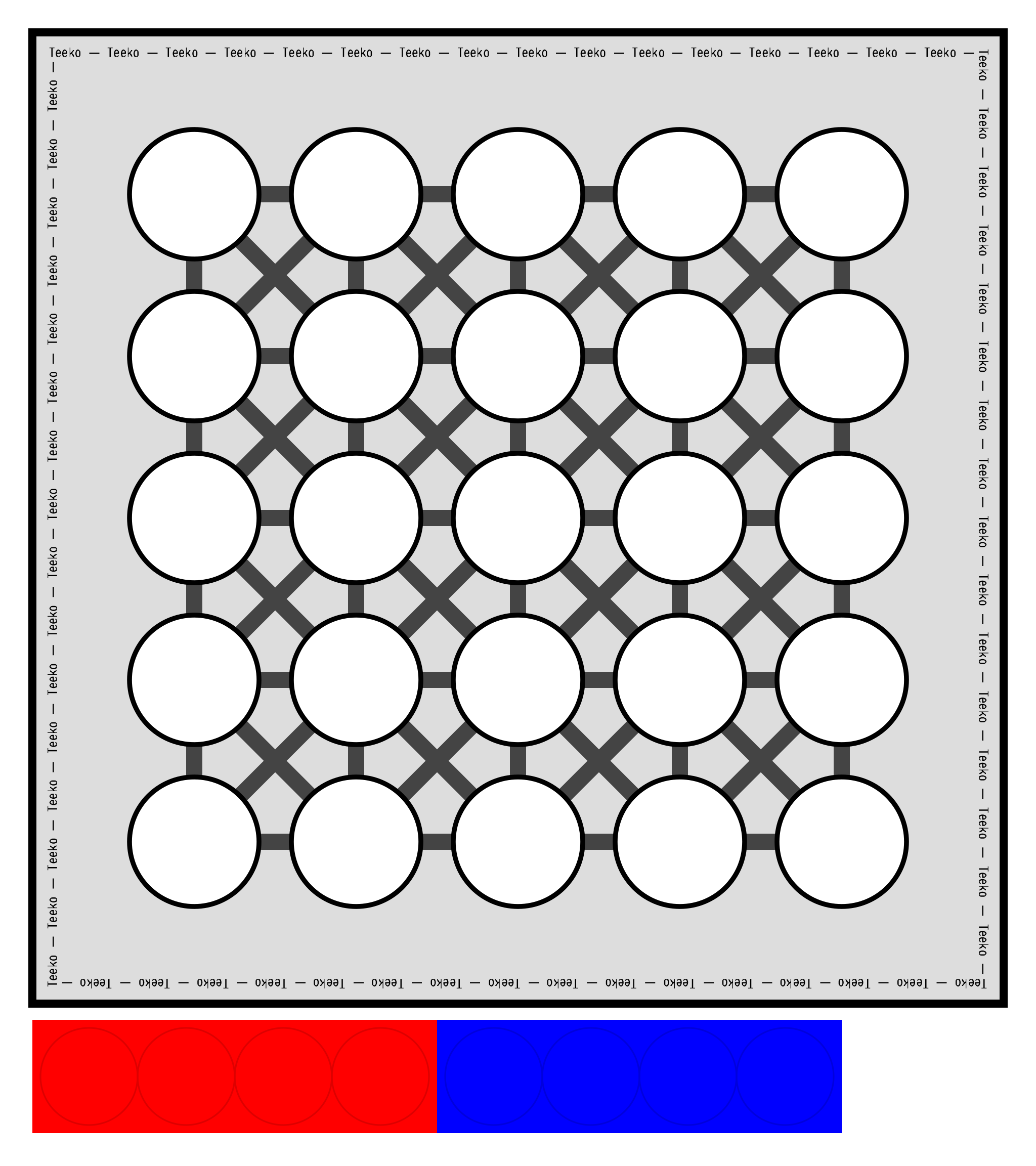 Print on paper (2016-08).
First iteration, out of the office printer.
Revealed the original edition is oversized.
In compact form, the perfect game to carry around.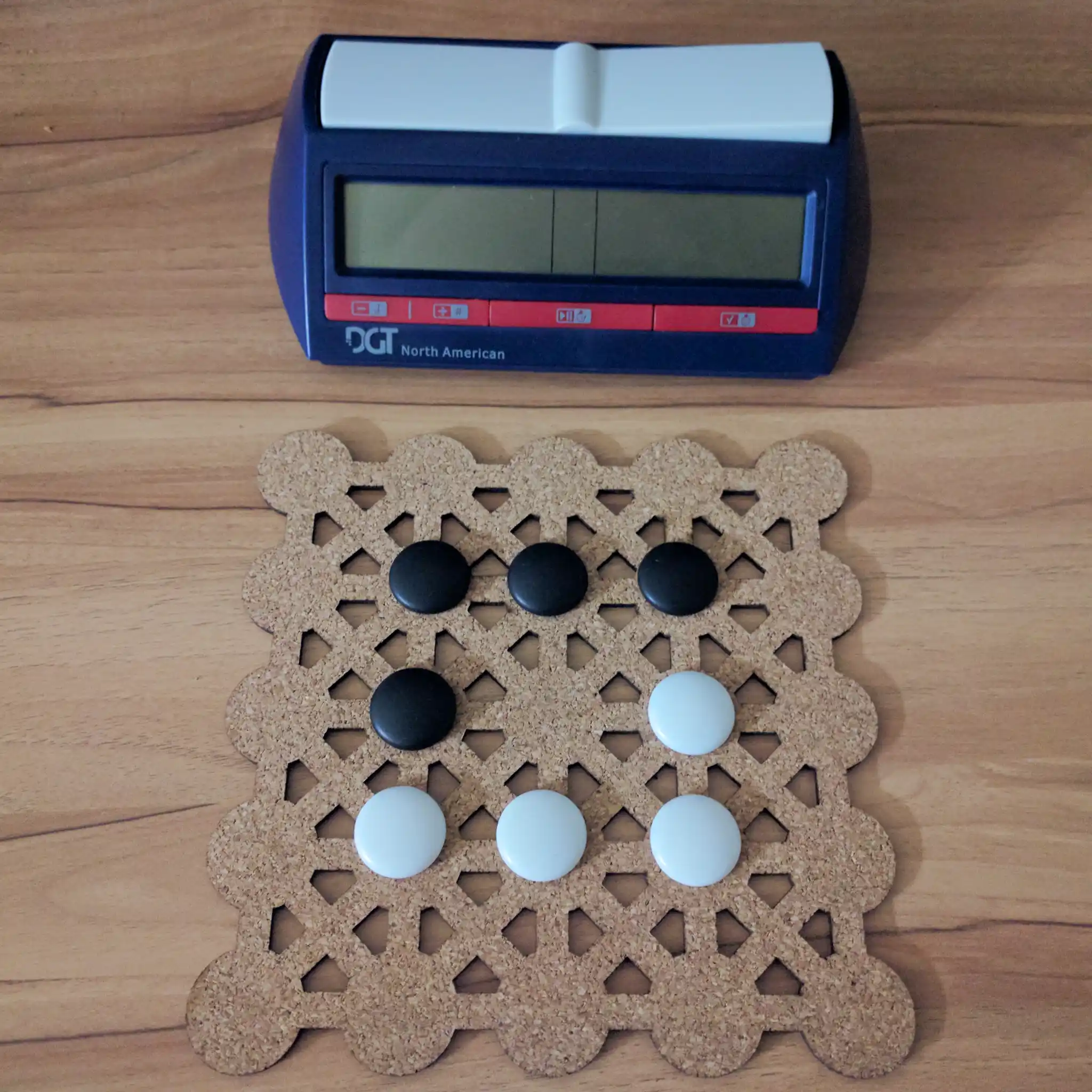 Laser-cut cork (2016-09).
Friction is unpleasant.
Can't be folded or carried carelessly in a bag, let alone pocket.
Fun while it lasted.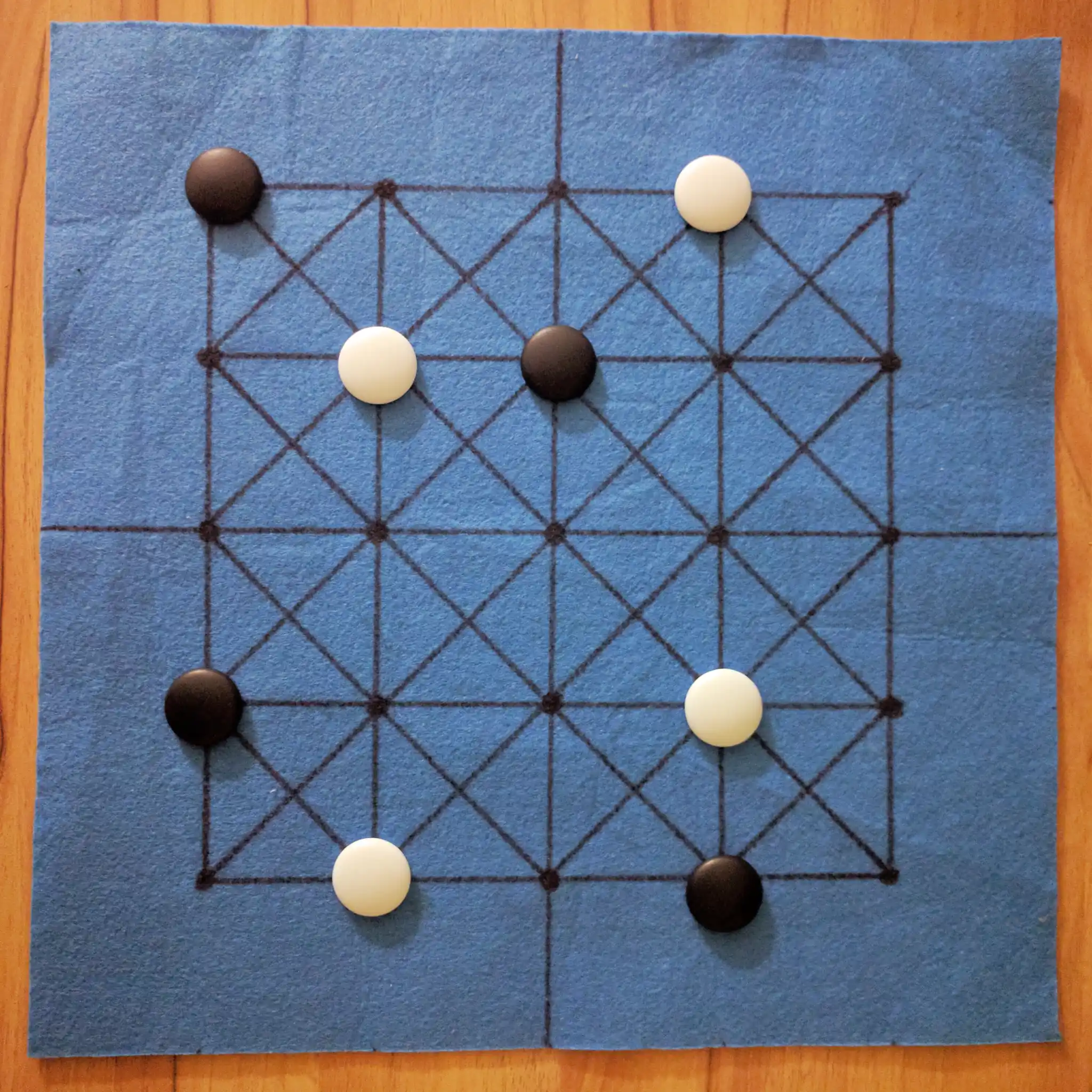 Sharpie on felt (2016-09).
Pocketable. Surprisingly resilient.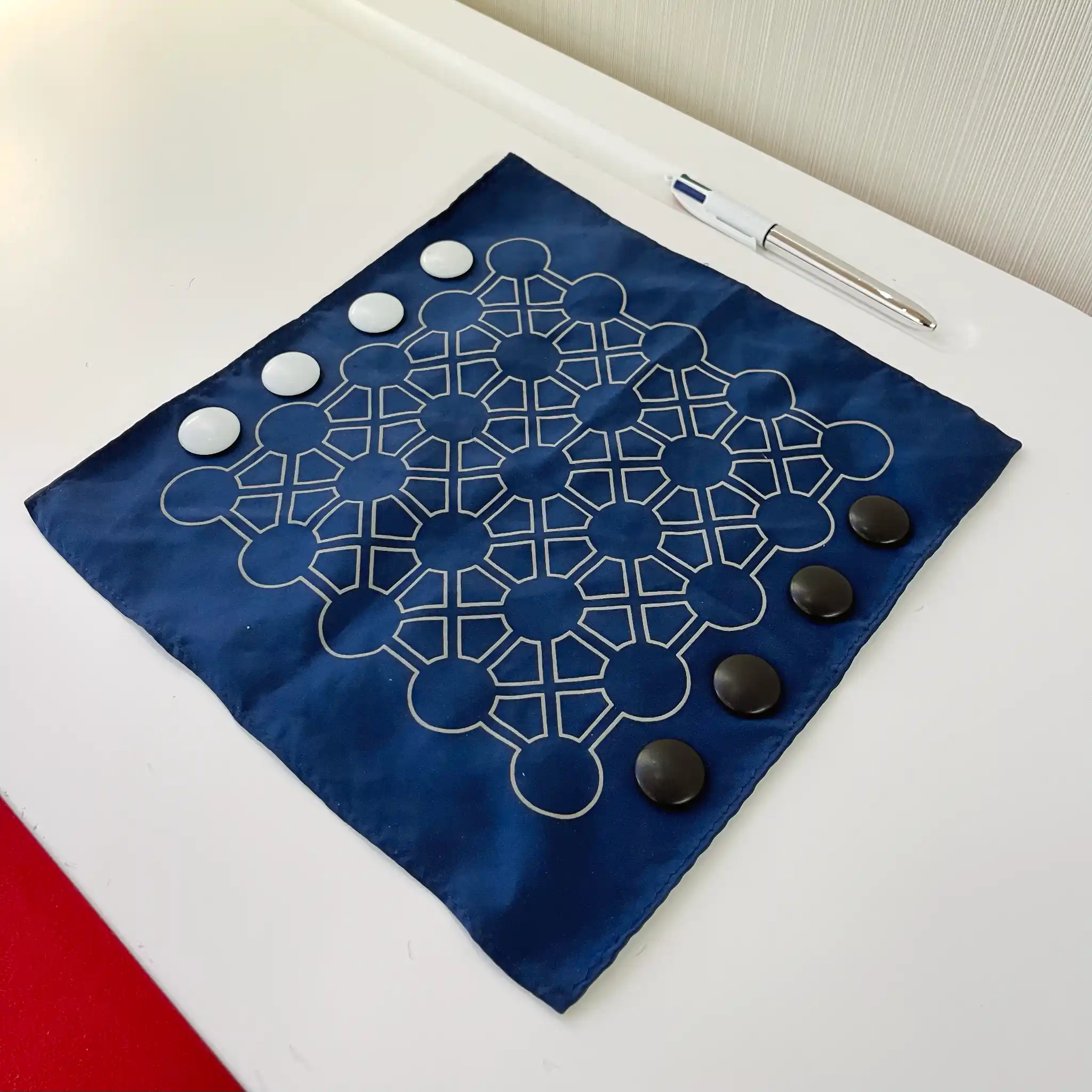 Print on silk (2016-12).
Board and black pieces look similar in low light.
Silk stretches over time.
Years of joy.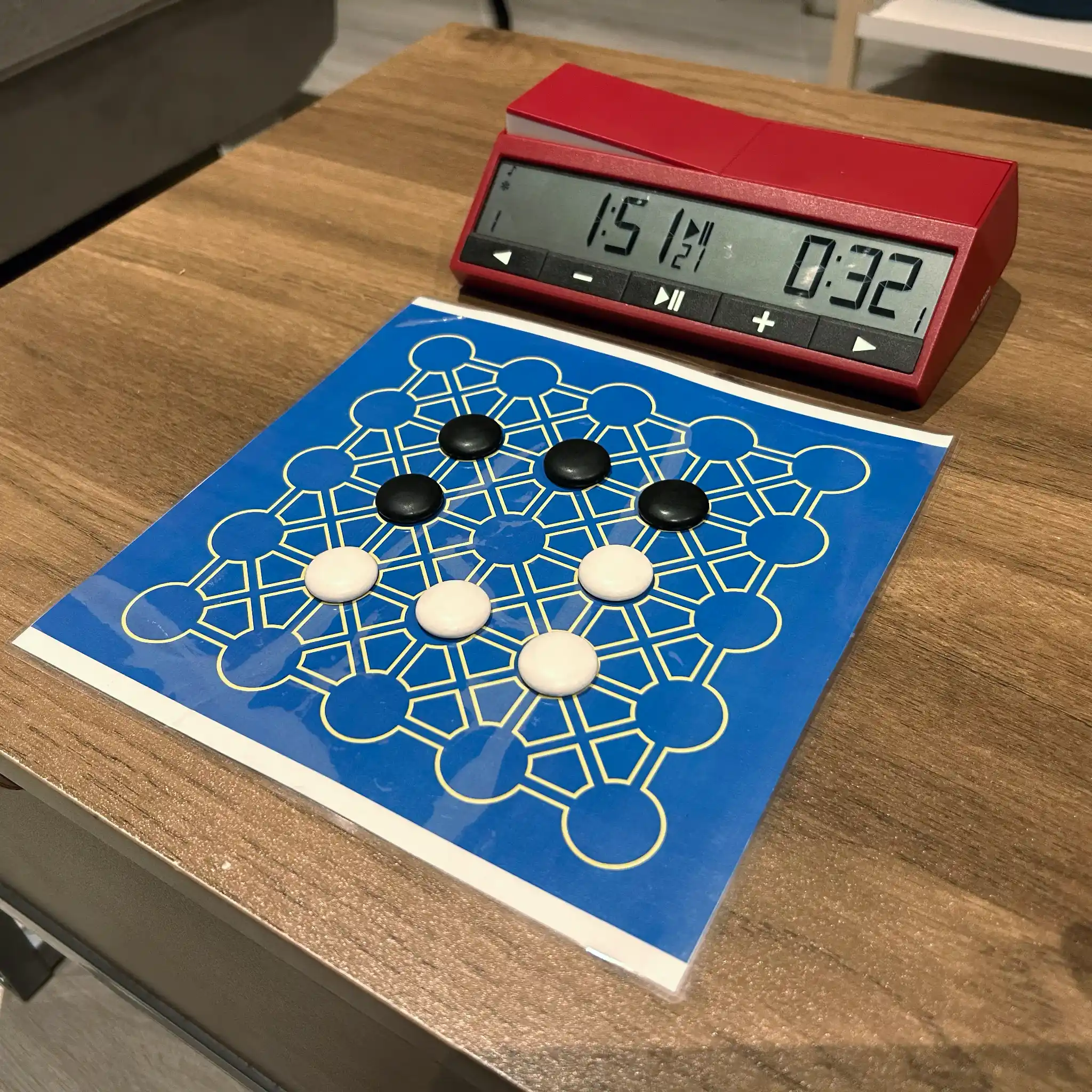 Print on 21×21cm laminated paper (2023-06).
Quick prototype to test colors.
Physical
Other than the original, designs © Pierre Carrier, 2016–2023